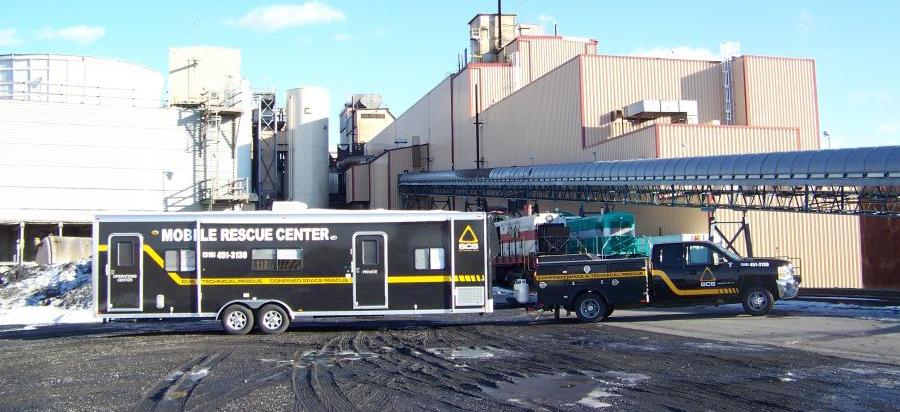 The Mobile Rescue Center or MRC is a customized 31' trailer complete with Operations Center and Rescuer Living Quarters
The concept of a Mobile Rescue Center and the actual MRC Unit itself was developed, specified, and custom built for Safety Compliance Services as a result of what we saw as a need to reduce costs to our customers while maintaining OSHA compliant on-site rescue capabilities 24/7 during maintenance outages.
This unit allows us to place 2 rescue technicians on-site 24/7 during maintenance outages for a fraction of the cost of traditional 24/7 rescue service coverage. Rescuers have scheduled "on-duty" shifts during which they plan rescues, conduct rescue drills, and assist Plant Safety personnel in providing safety oversight of employee and/or contractor operations working from the Operations Center of the MRC. During "off-duty" times, these same rescuers are stationed in the Living Quarters of the MRC and are available for immediate response to any facility emergency.
| | |
| --- | --- |
| | |
| Living Quarters complete with kitchen, bathroom, and bedroom | Operations Center complete with computer, 2-way radios, meter charging station, and work boards for rescue planning, |